Performance or educational opportunities. Please check back periodically.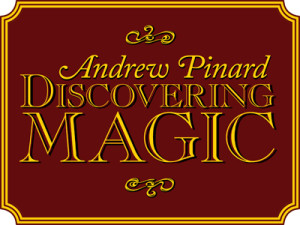 Currently running at Red River Theatres in Concord, NH on second Wednesday evenings at 8pm. Using only the most ordinary of objects, award-winning performer Andrew Pinard leads his audiences on a guided tour of the impossible and absurd. An accomplished actor, conjuror, puppeteer, storyteller and life-long student of theater, Pinard brings the ordinary to life with the most surprising results.
Throughout the sixty-minute performance, audiences experience sleight of hand, con games, psychology, history, science, comedy, cognitive development, political spin, and more through the eyes of a self-proclaimed "perceptual engineer" on his quest to explore distortion and guile. TICKETS ARE AVAILABLE THROUGH RED RIVER THEATRES.